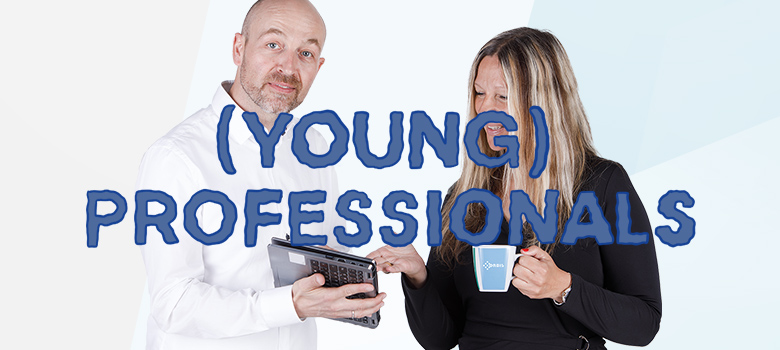 (Young) Professionals at ORBIS
Would you like to help companies shape their digital future?
Whether you're looking for your first job or already have experience, ORBIS is the perfect place for you!
We like to give career starters the chance to build up know-how, just as we like to integrate professionals into our organization in line with their experience and qualifications. By doing so, we make sure that our employees grow into the future together with us and are repeatedly challenged, not to mention encouraged.
What entry opportunities are there for (young) professionals at ORBIS?
In line with our core business, our greatest staff requirements are in IT Consulting, followed by Development. Whether you're interested in Microsoft, SAP or our very own ORBIS solutions, there are lots of different ways to get started, even for career changers.
As a consultant, you will support our national and international customers throughout the entire digitalization process – from concept creation, design and prototyping, to rolling out their custom-made software solution in a wide range of industries. As an employee in our Support Division, you will accompany our customers once the system has been implemented.
As developer, you will work closely with our consultants and develop solutions that achieve a high level of performance, security, scalability, longevity and reliability during the deployment process.
As a project manager, you will be responsible for managing national and international projects. You will help our customers continuously optimize their business processes and will be responsible for planning and controlling your projects in terms of budget, quality, time and scope.
You don't see your personal future in consulting or development? Whether you'd prefer working in Project Management, Marketing, Sales or Internal Services, we're always looking for people who love their job. Due to our strong growth as well as the bundling of our competencies within the organization, our needs and opportunities are diverse beyond consulting and development. No matter what job you start at ORBIS, it will never be boring, since our tasks are challenging and we never lose sight of the big picture.
Would you like to apply?
The profiles that our various divisions are looking for have been summed up for you as part of their division presentations.
We process our applications through our recruitment system, minimizing the system input required from you.
How do you benefit from a job at ORBIS?
There's a great deal more to ORBIS and its ORBISians in particular than we could describe in a short sentence. That's why we've provided asummary for you, outlining what we're all about, under What ORBIS offers you.
What do your development opportunities look like?
We support our employees by means of a structured and transparent employee development concept. There are three different career paths for consultants and developers: specialist career, project career and management career. There are defined career levels within each career path. You and your superior will decide which career path you will pursue and what measures you need to take to reach the next career level during the annual staff appraisal.
A key component of the structured staff appraisal is personal development. During the appraisal, you will discuss your development prospects and derive specific development goals and measures together with your superior. In our Internal Services and Marketing & Sales Divisions, the focus is on specialist and management careers.
What does the onboarding process involve?
One of ORBIS's special features is our onboarding process. It isn't limited to the first few weeks after you join ORBIS. Instead, it enables you to achieve ideal professional, social and value-oriented integration.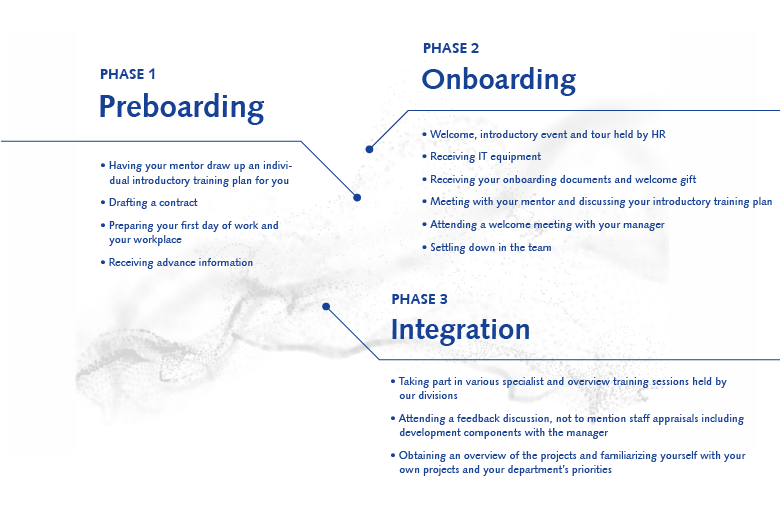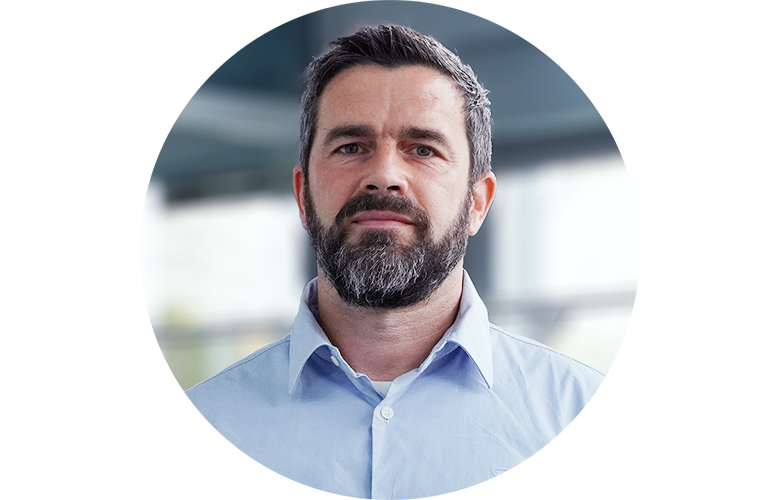 Frank, Software Developer in the Microsoft CRM Division
"As a professional, I was never tied down to one key priority at ORBIS. On the contrary, I had the opportunity to gain a wealth of experience in different areas. The fact that my superiors would always lend a sympathetic ear meant that I could switch to software development after a few years in consulting. Flexible working hours, terrific colleagues and exciting and new topics make this an ideal working environment for me. Working here has always been and is still much more than just a way of making money, and I really appreciate the relaxed working atmosphere."
Do you have any more questions?
Feel free to check us out on our social media profiles, or send us an email. We look forward to hearing from you!