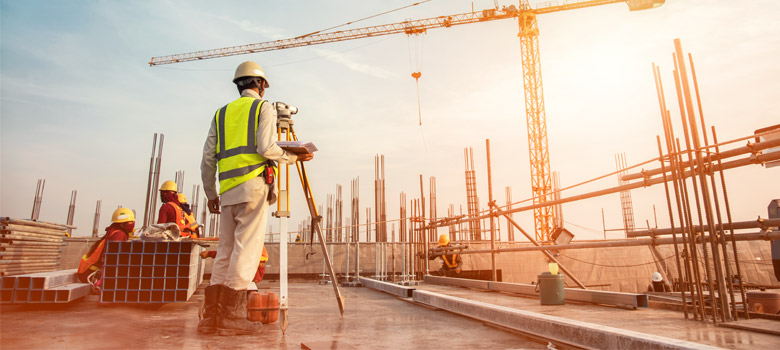 Data hub for construction projects
Always keep an eye on current tenders & construction projects with ORBIS ConstructionHUB
The data hub for your construction projects
The ORBIS ConstructionHUB is a cloud-based platform for managing and qualifying construction projects. To facilitate intelligent construction site identification, information from different sources (international data suppliers) is collected and clearly displayed in the system. This allows site managers to always keep track of current construction tenders and identify potential more quickly. With a single click, you will receive all recommendations and detailed information about each individual project and the parties involved in its implementation in commercial, private and public tenders.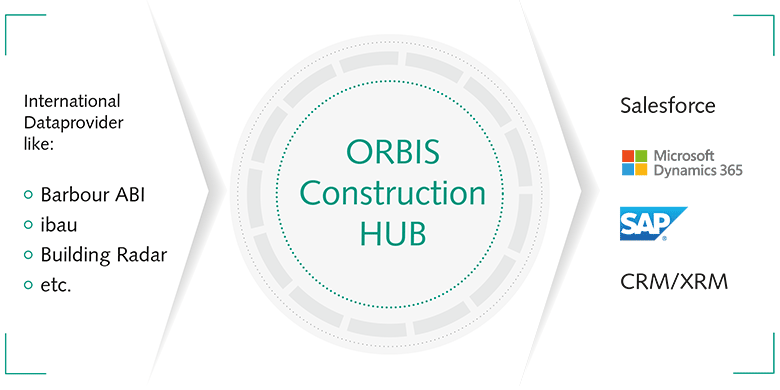 The diagram opposite summarizes how information from potential construction projects and tenders from various data sources (international data suppliers) is initially consolidated with ORBIS ConstructionHUB, then qualified, and then transferred to the in-house CRM system.
We provide targeted support to companies in the construction industry to identify the winning team (of planners, general contractors and architects) and remain at their side during the sales and tendering process.
You too can manage your sales team and the inquiry/tendering process more efficiently with us, create the perfect tender, receive more orders and ultimately increase your turnover thanks to the higher rate of closed deals.
Current construction projects at a glance: Innovative construction site identification with ORBIS
As described above, ORBIS ConstructionHUB initially consolidates lead databases such as iBau, Building Radar or Barbour ABI as well as other data suppliers worldwide. The information found vis-à-vis planned construction projects and current tenders (e.g. project data such as the addresses of the parties involved, location of the construction project, client, planner and architect) is then compiled in the system in a uniform manner.
This is followed by performance of the address check and duplicate search integrated in the software to ensure consistently high data quality. The platform can be connected to any data provider as well as any CRM (e.g. Microsoft Dynamics, SAP or Salesforce) in order to enrich CRM project data with the data obtained from the tender.
The construction project is set up as an opportunity including project phases, activity management, competition management, etc. Thanks to the software's construction site management feature, project managers receive a targeted overview of all the parties involved in the construction project along with the associated documents, including presentation and structure of the tender specifications.
The tedious import into the CRM system – with subsequent checking and evaluation of construction tenders – is no longer necessary. In addition to such time saving, IT resources are also conserved as no time-consuming technical support is necessary.
Interaction between innovative ORBIS solutions for the construction industry
The graphic below shows you the interaction between ORBIS solutions for digitalization of the construction industry. In addition to ORBIS ConstructionHUB, ORBIS offers the following customized solutions for the construction industry:
The CRM industry solution ORBIS ConstructionONE – based on Microsoft Dynamics 365 – adapts to your specific requirements for a CRM system as a construction company or building supplier. With ORBIS ConstructionSITE, we have developed an intelligent app for the digital construction site that facilitates on-site construction project work – both online and offline.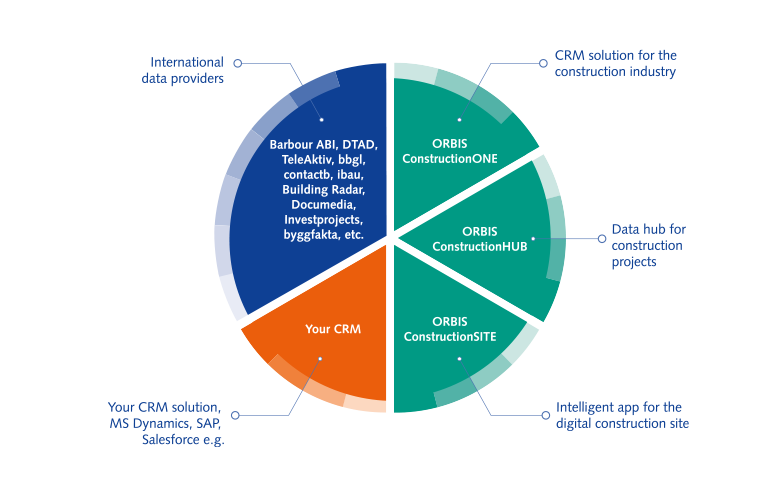 Find out about digitalization in construction with the help of ORBIS solutions
In our on-demand videos you will find out everything you need to know about ORBIS ConstructionHUB in a short and concise way. How exactly can a project manager use the innovative solution to make construction site identification and qualification much easier?
In our animated short film, discover how a site manager uses the predefined platform to present tenders and construction projects from different sources in a uniform way with just one click and how a time-saving decision-making process takes place on this basis.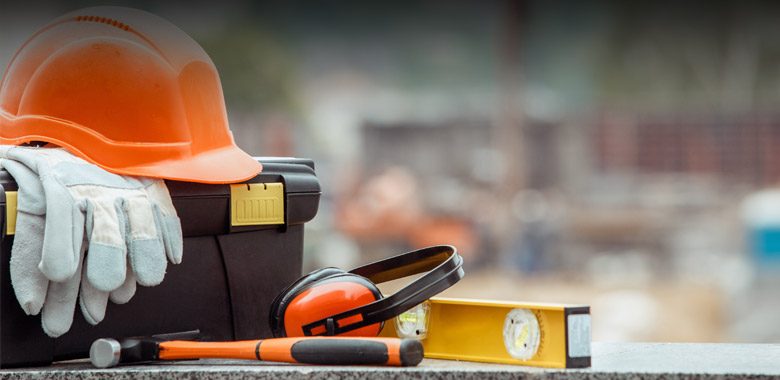 The CRM solution based on Dynamics 365, tailor-made for the construction industry.
Digitalization for the construction industry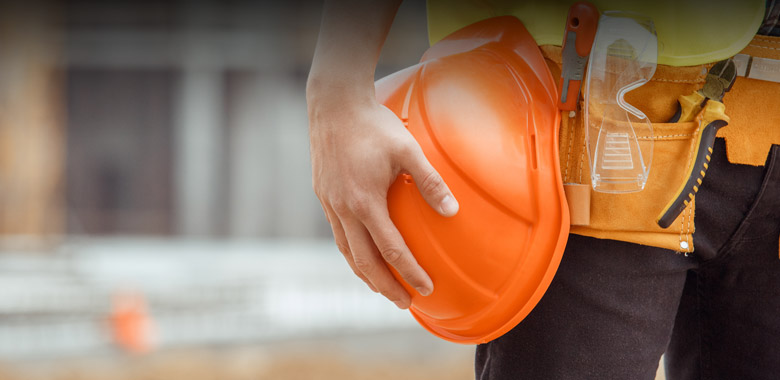 Digitalization for the construction industry
Our innovative ORBIS solutions for companies in the construction industry at a glance.