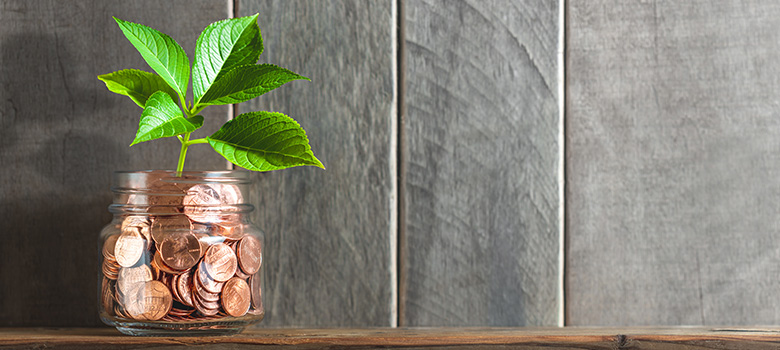 SAP Finance & Controlling (SAP FiCo) by ORBIS
SAP Finance and Controlling (FICO) is a central component for the finance module of the ERP solution from SAP. SAP FICO helps companies to manage all their financial data, generate balance sheets and make decisions for corporate planning. SAP FICO consists of two areas: Finance (FI) and Controlling (CO).
Our focus areas at a glance
With SAP Finance (FI) you can manage all accounting data in real time and map business transactions in finance and accounting across all company divisions. This includes the general ledger and subledgers such as accounts receivable and accounts payable and investment accounting.
The module also enables companies to manage financial data with different currencies across national borders. SAP FI helps you keep an overview of the financial situation of your company.
SAP Finance (SAP FI) is made up these components
General ledger (FI-GL)
Aggregate all business transactions in the general ledger as a basis for the annual financial statements, the balance sheet, and the income statement.
Accounts payable (FI-AP)
Register all transactions with vendors and suppliers such as invoicing and credit bookings, outgoing payments, reminders, etc.
Accounts receivable (FI-AR)
Register all customer data and accounts such as invoicing and credit bookings, incoming payments, etc.
Investment accounting (FI-AA)
Register all transactions in property and in fixed assets and financial assets, e.g. buildings, land, and equipment.
Bank accounting (FI-BL)
Register all bank account data and transactions of a company. All transactions recorded in account statements can be reconciled and compared with those in the system.
The SAP CO module helps you map the controlling processes in your company. At its core is the analysis, evaluation, and optimization of company processes, serving in turn as a digital decision-making basis for management.
Product cost controlling (CO-PC)
Product costing analyzes the costs of the manufacture of goods or services across departments.
Overhead cost controlling (CO-OM)
Planning, management and monitoring of overheads such as rent or depreciation.
Result and market segment accounting (CO-PA)
Analysis of the profitability of certain market segments such as products, customers, or projects.
Profit center accounting (EC-PCA)
Calculating the internal operating result for individual company divisions.
Integration of SAP FI and SAP CO (SAP FI CO)
The processes in SAP FICO are so finely attuned to one another that all cost-relevant data between financial accounting and controlling flow automatically from the SAP FI module into the SAP CO module. S/4HANA sees the level of integration go a step further. Finance and controlling draw on a shared database in the form of the Universal Journal.
Rollout: country-specific requirements in finance
Do you have sites overseas and plans for a SAP FICO project with your company?
Since 1995, our SAP rollout team has been implementing rollout projects worldwide and has profound IT expertise, process and industry know-how as well as vast knowledge of the relevant country specifications, acquired in many international ERP projects. Our team of consultants wows with cross-module process expertise, experience in rollout projects as well as multilingualism (English, French, Italian, Spanish, Polish). We put together a team of consultants tailored to your requirements for your new transnational SAP FICO system. Introducing an ERP system like SAP HANA is an absolute must for linking the IT technology of an overseas location with a German HQ. Only by doing so can the relevant information be exchanged in one single system, fully IT-supported and on the basis of uniform data throughout the company.
Is your company obliged to compile consolidated statements or to supply data for annual financial statements? Partnering up with ORBIS guarantees straightforward implementation of these requirements in SAP.
Our SAP consultants help you to consolidate your data and achieve optimal use of SAP products such as Business Planning and Consolidation (BPC) and SAP Analytics Cloud (SAC). Whether generating consolidated statements or implementing reconciliation activities, we help you avoid errors even before the consolidation starts, thereby accelerating the entire consolidation process.
ORBIS: a reliable SAP consultant in the field of finance & controlling
ORBIS has been a reliable SAP partner in the field of finance & controlling since 1988. In addition to classic SAP ERP modules in finance, controlling, enterprise controlling and investment management, we provide specialized supportin the field of financial KPI reporting.
We use the latest reporting tools such as SAP Analytics Cloud (SAC) with integrated in-memory technology based on S/4HANA. We also offer solutions for generating consolidated financial statements via Business Warehouse or directly in the SAP ERP system.
The ORBIS SAP service range at a glance
Best practices for fast problem solving
Customized software solutions
Know-how from countless client projects
International advisor team with global experience of country specifics
Massive reduction of launch outlay and project duration using pre-defined solutions and reference systems
References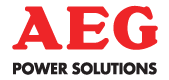 Relies on consulting services by ORBIS

Relies on consulting services by ORBIS

Relies on consulting services by ORBIS

Relies on consulting services by ORBIS

Relies on consulting services by ORBIS
Relies on consulting services by ORBIS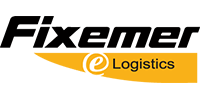 Relies on consulting services by ORBIS