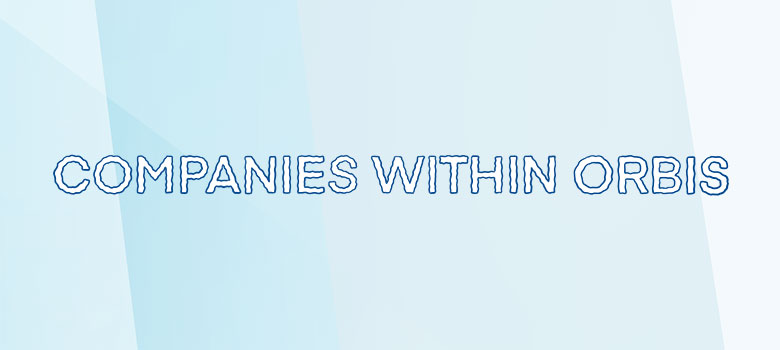 Our company was founded in Saarbrücken in 1986. Our corporation has been growing continuously ever since. In addition to our offices in Germany (Hamburg, Markdorf and Munich), we operate in France, Austria, Switzerland, the Netherlands, China, and the USA.
As part of our group of companies, our domestic and foreign subsidiaries profit from our strengths and benefits (e.g. security, more opportunities for development), but also have their own USPs. Get to know the other companies in our group and what makes them stand out, in addition to ORBIS SE, which you can read about on the other pages, and come and work for us from anywhere in the world!
Since our foundation in 1997, we have been a trusted partner for many small to medium-sized international manufacturing organizations. We provide consulting and implementation services to digitally transform our clients' business processes with the leading solutions from our partner, SAP, complemented with our own Smart Factory solutions. We have maintained long-term relationships with many companies like HYDAC, Hörmann, Rittal, and DreBo who have trusted us for more than 20 years.
Our consultants have deep knowledge and experience in manufacturing processes, gained from 100s of projects. We specialize in the leading solutions from our partner, SAP, specifically SAP S/4HANA, SAP ERP and Smart Factory. We have domain expertise in industrial products manufacturing, automotive components manufacturing, electrical/electronic components manufacturing, metal industry, logistics, and engineer-to-order industry.
ORBIS America specializes in international rollouts, specifically for the North American region. We bring crucial knowledge and experience when it comes to taxation, data harmonization, organizational challenges, cultural differences, etc. For many organizations, we are their extended arm in North America.
Our team is the backbone of our success. We believe in working hard together, being positive, inspiring each other, and celebrating our accomplishments along the way. If you join our team, you will have a collaborative, cross-functional work environment, not only with our team here in the United States, but also with our international teams.
We believe in creating a happy and healthy work environment where everybody feels comfortable putting their best foot forward. We are looking for diverse individuals who are ready to bring their unique experiences, perspectives, and ideas to the table. If this sounds like you, we would love to have you on our team!
You can expect varied work with a high level of autonomy, in an expanding and innovative company within a sector that has displayed strong growth. We can offer you a corporate culture with plenty of freedom, individuality, flat hierarchies, and open communication across all levels. We also provide numerous opportunities for you to develop your personal and specialist skills in a motivated and cooperative team environment. We offer many opportunities to learn and grow in different areas.
We offer a competitive salary and benefits package including medical, dental, life, and short/long-term disability insurance, vacation and sick leave, a 401(k) retirement plan, and tuition assistance.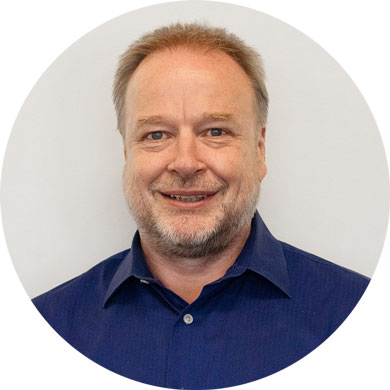 "Consultants at ORBIS America are strong individuals and experts in their field. At the same time, they have a keen sense for working effectively and efficiently in teams to manage challenging projects."
Michael, Managing Director ORBIS America
Since our company was founded in 2015, we have been increasingly gaining in significance on the Austrian market. Our areas of expertise are Microsoft Dynamics 365, Power Platform, SAP and the integration of other business applications. Our clients include Palfinger, the ÖBB group, Ottakringer, Lisec as well as Plasser & Theurer.
Put simply, we're ORBIS SE's Austrian foreign subsidiary. But of course, we're much more than that. There are now more than 50 of us supporting medium-sized companies and international corporations every day on their path to digitalization and automation. Although we still have the spirit of a startup, we've been able to take on more and more exciting projects. What's more, we're close to our clients, as we're no longer limited to our offices in Vienna, but now also have offices in Salzburg. And what's the best thing about us? We have a total of twelve nations united in one team – and it is precisely this interculturalism that makes ORBIS Austria so unique.
From your very first day with us, you'll have a mentor at your side, to make sure that your onboarding runs smoothly and that you have fun in the process. It's not only the management board who will listen to any concerns you may have, but also all your colleagues. Training and development opportunities are agreed upon individually – depending on which route you'd like to take. With this in mind, we also make sure that our target agreements are realistic. Flexible working hours are a matter of course here at ORBIS Austria. These can be modified at any time because we are fully aware that life can be unpredictable at times. Our modern offices are centrally located, and we have a nice terrace which is perfect for having lunch together or hosting events with clients, partners, or colleagues. This is how we preserve our family-like company culture.
You! Or rather: If you'd like to support companies with their digitalization projects and you enjoy working with other people, then you've come to the right place. We're always looking for solution architects, project managers, developers, and consultants, but we frequently have vacancies in other departments as well, as we're continuing to grow. Do you want to join the ORBIS Austria team? Apply now – we look forward to getting to know you!
Working hours & place of work: remote working, flexitime, additional leave depending on period of employment
Sports activities & health programs: flu vaccination, mobile massage (on site), myClubs membership
Insurance benefits: group accident insurance
Employee benefits: Corporate Benefits discount system, 10 % pharmacy discount
Other benefits: boss cooks for staff, summer parties, Christmas party, team building events, company cell phone for private use, use of office space for private purposes, German courses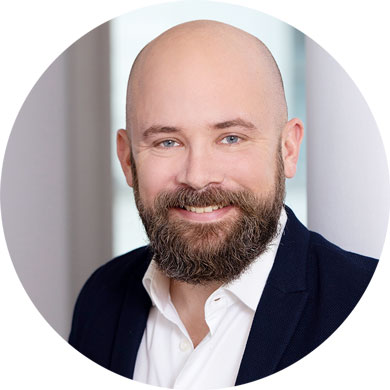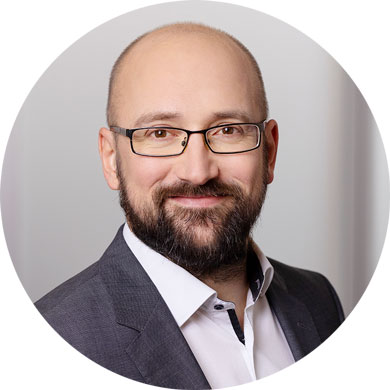 "We're convinced that our success is due to the appreciation we show our employees. This conviction is the foundation of our company culture and forms the basis of our success. Needless to say, we also have exciting projects, competent colleagues and great opportunities for development. First and foremost, however, you'll be part of a team where everyone feels like they are much more than just a 'resource'. Our development to date has strengthened our conviction – if you think that sounds good, then we'd love to meet you!"
Daniel (left) & Martin (right), Managing Directors ORBIS Austria
ORBIS Consulting Shanghai Co., Ltd
As the head office of ORBIS in Asia-Pacific, ORBIS China has a broad experience of solutions based on SAP implementation projects, its own professionalism and excellent customer service, as well as a relaxed office atmosphere and friendly colleagues.
ORBIS China was founded in 2007 and is based in Shanghai. As the headquarters of ORBIS in Asia-Pacific, ORBIS China has diversified project experience. Since branching out to China, ORBIS has relied on its professionalism and excellent service to its customers to achieve and maintain healthy partnerships with customers such as KUKA, Rittal, AMEC, Air China, Bühler and many other companies, based both in and outside of China.
As an SAP Gold Partner, our core business is providing professional consulting services and software application platforms for medium and large international enterprises, such as industry solutions for Industry 4.0 and Smart Factory. Our project-based working style combines theory and practice to improve both soft and hard skills. We gain a sense of accomplishment by working in a group of professional and responsible people, who solve different problems together. In addition, the flexible working environment ensures a high-quality work-life balance.
In line with the new generation of smart factories and the development strategy of "Made in China 2025", we sincerely invite talents who are interested in consulting and professional services to join us. Contribute your expertise in areas such as AI and HANA Big Data on the cloud platform. We will support you on the road to success in the field of information technology in China.
Among other benefits, we offer:
professional training
joint activities
allowance
health care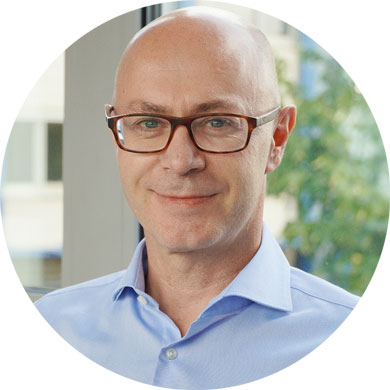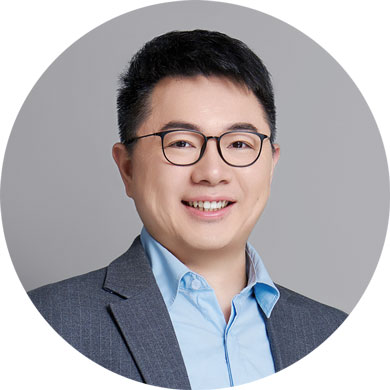 "As a long-time employee at ORBIS China, I grew with the company from a junior consultant to a professional one. I have had a lot of different opportunities to work with different businesses through our projects and new technologies. Digitalization is an interesting topic, and ORBIS is the right place to be innovative and turn ideas into reality. The most important thing is that ORBIS is a warm family, where everyone enjoys communicating and helping each other."
André (left) & Randal (right), Managing Directors ORBIS China
Find out more about ORBIS France and what the company has to offer.
ORBIS France, based in Strasbourg and Paris since 1997, supports all manner of medium-sized international organizations with all aspects of digital transformation: strategy development, change management and implementation of solutions. We provide digital services to transform our clients' business processes with SAP and Microsoft solutions, enriched with our own solutions. Our company consists of two divisions: Microsoft and SAP.
We have completed more than 600 projects successfully with national and international companies, in various industries such as construction, manufacturing, automotive, logistics, and retail.
ORBIS France demonstrates its expertise in process optimization and the Smart Factory business (ERP, CRM, Supply Chain Management, Lean Management, MES, mobile applications, Industry 4.0, etc.) and in innovative technologies such as Microsoft Dynamics 365 and SAP S/4HANA.
Motivated people, ready to invest themselves and contribute to the organization, in accordance with our values. People who aren't afraid to be themselves and strive for continuous improvement. We are looking for people who want to fulfill their potential both independently and as part of a team, bringing critical thinking and their way of seeing things to the table. We believe in personal responsibility, integrity, good interpersonal skills, and the courage to speak up.
As a long-standing Microsoft and SAP partner, we provide end-to-end digital solutions. We are keen to demonstrate simplicity, trust, and empathy in order to deliver support with excellence and agility, in line with our values.
With 25 years of expertise, our specialists have a wide range of industry knowledge, combined with years of project management experience in the field of customer engagement and digital transformation.
Our strength comes from our multilingual team, ready to travel for your digital transformation projects.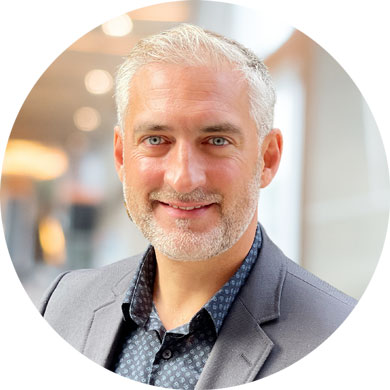 "Coming together is the beginning. Staying together is progress. Working together is success."
Damien, Managing Director ORBIS France
At ORBIS People GmbH we support our clients with all the components of the new strategy for Human Experience Management (HXM), from the on-premise solution SAP HCM to the SAP SuccessFactors Suite, Qualtrics Employee Experience Management, Concur Travel & Expense as well as Enable Now. Our services range from a short workshop about simple system modifications all the way to large-scale implementation projects as well as support and optimization. We strive to maintain honest, long-lasting partnerships with our clients.
We are a diverse group of people with an age range of early 20s to mid-50s, and we give every new member of our team a very warm welcome. We've succeeded in creating an atmosphere that makes the IT world attractive to women, which is why more than half of our consultants are women. We work completely remotely and are spread across the country, but we meet in person several times a year at different places to share ideas and information, as well as do some team building activities. Our flat hierarchies help us to ensure that we always communicate in an open and honest way, and also enable us to bring new ideas to life and assess new issues.
We practice what we preach! And we're not just saying that. See for yourself and get to know us better. You'll be surprised, as you've never had a team like this. We work together and stick together, we laugh with each other, we're reliable and we foster an atmosphere of mutual respect towards one another. Our speed, our ability to overcome challenges and a sympathetic ear for any problem drive us to achieve maximum performance.
A real team player. Be yourself and realize your full potential with us. Are you up for consulting, getting involved and contributing your own ideas, driving projects forward, both individually and collaboratively, not only earning money but also following your calling? Then come and join us at ORBIS People.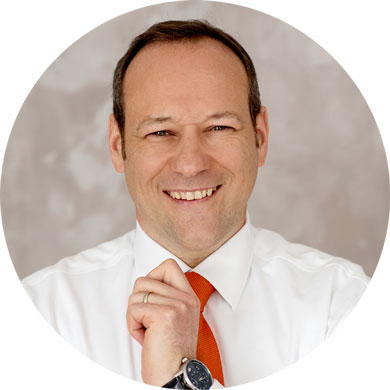 "I'm proud of my team and what we've built up in such a short time. As a subsidiary enterprise, we always have the support of our parent company ORBIS SE, but we benefit from the flexibility, atmosphere, and the freedom of a startup."
Jörg, Managing Director ORBIS People
Since we were established in 2001, our main focus has been on the digitalization of business processes. To that end, we are a close partner of Microsoft and work with Microsoft Dynamics 365, Power Platform, as well as with SAP and other business applications. We are proud to have Alfred Müller, Blaser Swisslube, Burckhardt Compression AG, Ferrum, Halter, Rivella, Uster Technologies, V-ZUG and many others as clients.
A dedicated team of experts, who share a passion for business processes, digitalization, and people. Working together as a team, we want to achieve added value for our clients and for ourselves. There are over 30 of us ORBISians at our state-of-the-art offices in Baar and our company culture is open-minded, modern and sustainable.
In short, we are ORBIS SE's #Swissness team and an important part of the whole ORBIS group.
We could start listing dozens of points, or you could just get in touch with us and come and see for yourself. You have little or no experience in working with Microsoft Dynamics or SAP, but you have other valuable experience? That's perfect, too. With us, your passion is worth more to us than your Microsoft and SAP skill set, as we're more than happy to provide you with those skills.
Do you want to witness and help to shape digitalization on the front lines? Do you have an unquenchable thirst for knowledge and are you ready to broaden your horizon? Then look no further. We want to grow together with you and our clients.
We don't see training and development opportunities, remote working, a learning organization, corporate benefits, flat hierarchies or flexible work and workload options as anything special anymore – they're standard practice for all of us.
It looks like we've already found each other! We can talk about everything else during a no-strings meeting, either in person or virtually. We're always on the lookout for interesting personalities and ORBISians – so just get in touch – we're looking forward to meeting you!
We're convinced that benefits shouldn't be the reason we're a match. Yes, they're important, and we'll be more than happy to tell you just how great we are (flexibility, private insurance etc.) during a personal interview – but more importantly, if you think there's something missing, let's talk about it.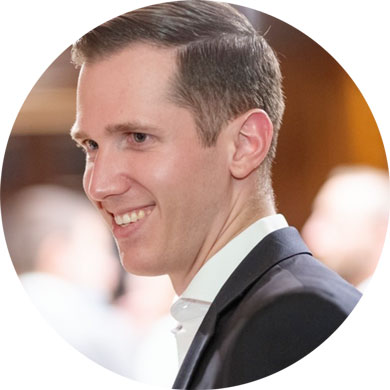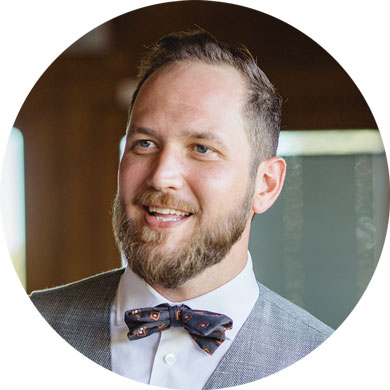 "Do you want a quiet everyday life and prefer the status quo and working just for yourself? Then we won't be a perfect match. Are you looking for the chance to create something, to achieve added value together with our clients, to evolve, to learn something new, to implement multifaceted projects and to work with the newest Microsoft and SAP technologies every day? Then come and join our fantastic team!"
Dominic (left) & Fabian (right), Managing Directors ORBIS Schweiz
Our mission is to be the best in our field and to create sustainable added value for our customers through high-quality solutions. Our strategies and our day-to-day actions are consistently aligned with this mission. We build on long-term relationships with our staff, clients, and partners. Our consulting is top-quality, and we never lose sight of our goal. We are target-oriented and efficient in our work.
We are a technical consultancy for all industries and an experienced managed services provider. Thanks to systematic specialization, we're renowned experts in the fields of technology, integration, security, and operation of SAP infrastructures. Clients and partners appreciate our many years of experience and our comprehensive, certified expertise. They trust us with complex and delicate system environments and can count on us to implement common objectives accurately and reliably. Our portfolio covers the entire lifecycle of SAP environments – from technical implementation to system and access protection, as well as on-premise safeguarding of operations, either in our data centers or in the public cloud.
If you don't go forwards, you go backwards – this is true for you and for us! An eagerness to learn and to show initiative are prerequisites for personal and professional development. Our flat hierarchies lead to very fast decision-making. This makes us extremely agile and allows us to adapt quickly to new challenges.
Every new colleague gets the following:
an individually tailored initial training schedule
an experienced colleague as a mentor
an individually tailored training and development plan
Whether you're starting, changing, or continuing your career as an expert – we're looking for people who share our vision. We give advice and support to companies across Germany as they prepare for the digital future, acting as pioneers and problem solvers. We're the ideal platform for your professional development. The world of work is changing, and it's a good thing, too. We give you the chance to work independently, autonomously and in a target-oriented manner. Our employees can get involved and play an active part at any level.
In addition to a modern and attractive office space, remote work and trust-based working hours are part of our everyday working life and allow for a healthy work-life balance.
Other benefits:
company bike & subsidizing of public transport ticket
free choice of where you want to work (on site or remotely) and flexible working hours
sabbatical and additional leave options
company pension plan & retirement age flexibility
regular events
Corporate Benefits discount system
Find out more on our website.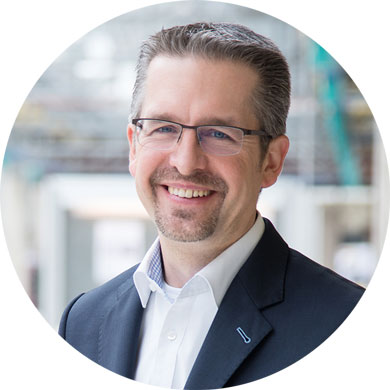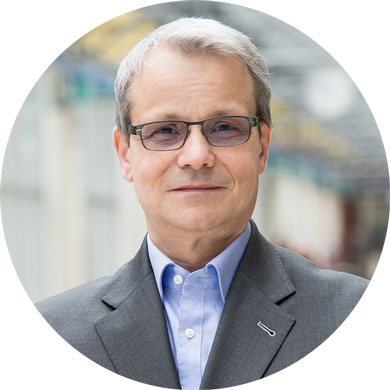 "Work must be compatible with family. We're absolutely convinced of this, which is why we feel it's so important to create a balanced working environment. This keeps us motivated and efficient in the long term and has contributed to the success of our company."
Marcus (left) & Matthias (right), Managing Directors BLUE STEC
Working for contrimo means working on exciting projects, with an international team that shares your passion for the SAP world, the freedom to shape your own development and of course, a whole lot of fun. We can offer you future-proof and family-friendly employment.
Our clients are impressed by our tailored SAP Customer Experience solutions and the software products we have developed ourselves. With our extensive expertise in all SAP CRM and CX products, it is our mission to provide our clients with a seamless customer experience, to lighten the administrative burden for their staff and to make their processes more efficient.
Our client base is very diverse, and so are we. We operate from two locations: The heart of SAP CX consulting is in Mannheim, and we support our clients across Germany from here – either remotely or on the client's premises. Our development team has been working on numerous innovation projects in Belgrade since 2013 (including collaborations with SAP).
Excellent team spirit (which remained unchanged throughout the pandemic), simple but efficient onboarding processes, straightforward lines of communication and varied tasks as part of exciting projects are what characterize us best. It's also worth mentioning our own innovative software development projects, which in addition to our consulting and implementation of SAP products create real added value for our clients.
We're always looking for people who will drive the change in the SAP Customer Experience world and want to have an influence on the future of business. Be part of our mission – help us to create something big! Have a look at our vacancies – there's something for every entry level.
If you join us, you can expect to work in a professional environment with challenging SAP projects, partly remotely and partly in a modern working environment in the futuristic Elysium building which is located in the Eastsite Science-Park in Mannheim. In our teams we pool our technological competence and our employees' expertise. Our approach is interdisciplinary and solution-oriented, and we work in close cooperation with our clients.
Find out more on our contrimo-website.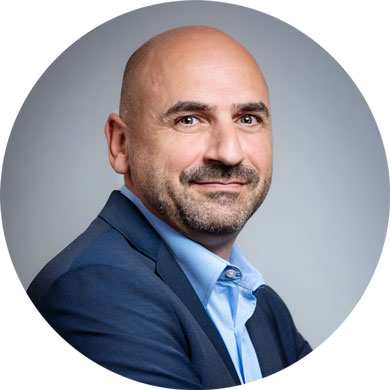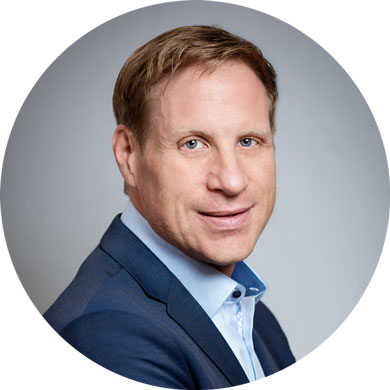 "We've been successfully helping companies launch SAP technologies for over 25 years and we became independent as contrimo in 2010. Our clear focus on SAP consulting, combined with the development of our own software products, are demonstrative of the variety of tasks our team is faced with. We push things forward in the interest of our employees and work together to implement successful projects."
Michael (left) & Matthias (right), Managing Directors contrimo
Innovation meets heart and soul in Saarland.
Our motto: digital business is our passion – comprehensive consulting, cutting-edge technology, and all-round support.
We've been supporting companies in the successful digitalization of their business processes and operating procedures in our role as a consultancy service provider since 2004. With offices in Saarbrücken (Germany), Zurich (Switzerland) and Mertert (Luxembourg), we support more than 100 cooperating companies in developing individual digital strategies and fully exploiting the opportunities digitalization brings.
As a long-standing partner to both SAP and Microsoft, our product portfolio ranges from SAP Intelligent Asset Management to SAP Cloud ERP, as well as Microsoft Azure, Microsoft 365 and Nintex. Our approach to consultancy is comprehensive: from process consulting to licensing, software implementation, and in-house development, as well as training, support, and hardware.
Our experts consult on sustainable digital strategies for companies of all sizes. We take different technologies, methods, and cultures into account. In cooperation with our clients, we create a custom digital roadmap. We provide support on the road to a Modern Workplace, in order to prepare companies for the modern world of work with artificial intelligence and global teams. Digital and networked business processes form the backbone of sustainable companies. Our experienced consultants provide support for the whole process of digitalization, all the way to smart business processes based on modern SAP solutions. Thanks to our 360° consulting, we help our clients pave the way to digitalization, from strategy to change management, process consulting, implementation, and licensing, as well as hardware, in-house development, training, and support.
Digitalization has never been more exciting than it is today. With each of our projects, we make companies smarter, faster, and more digital. We work together to support our clients in creating their digital strategy and exploiting the opportunities that new technologies bring. Our heart and soul are in every line of code, in every strategy workshop and in every single consulting project.
Are you just as passionate about new technologies as we are? Is providing clients with trusted advice a matter dear to your heart? Then start your IT career in Saarland and join our team. Help us to make the world more digital with your experience and modern software. Find out what a wide range of opportunities we have for professionals, graduates, students, and trainees at Data One.
Development & continuous learning: We support our staff in achieving the best possible personal development with annual career development meetings, various formats (e.g. e-learning, training workshops or conferences) and high training budgets.
Kids & career: With our childcare allowance, flexible working hours and flexible remote working options, we always find a solution.
We live innovation: We promote creative ideas and the exchange of knowledge between our employees – for example through innovative formats such as the "think digital BarCamp".
Cooperation is important to us: Whether it's on Fridays for a 4 o'clock beer, at our annual summer party or at a team event.
Other benefits:
first-name terms and flat hierarchies
a wide and varied range of tasks
company car / company bike / public transport ticket
flexible working hours and remote working
company pension plan
health programs
very good transport links and free parking spaces
Find out more on our website.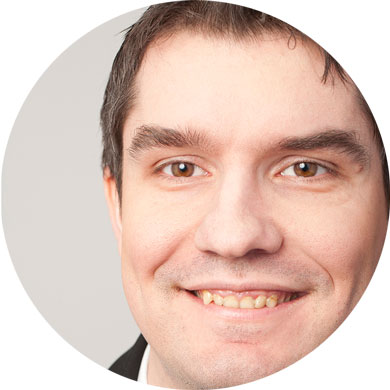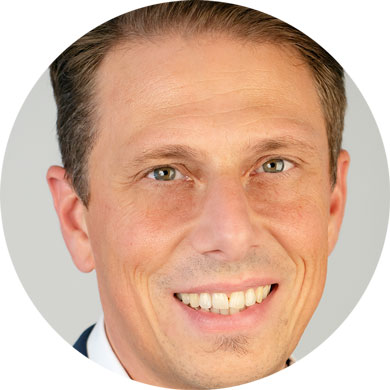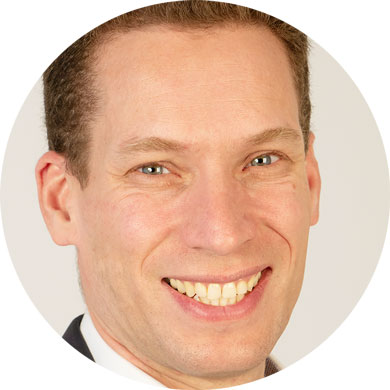 "Digital business is our passion – we don't just support companies with digitalization. We put our heart and soul into the optimization of productivity through smart communication and collaboration."
Jochen, Stefan & Lars (from left), Managing Directors Data One
At Dialog, we provide our clients with technical expertise and methodological support, from the introduction of a system to the coordination of project work, as well as staff training – no matter where in the world they are.
We are Dialog GmbH, a company specializing in project and process consulting. We're based in Bielefeld, in eastern Westphalia, and we have a core team of more than 15 highly qualified and experienced consultants, who have in-depth SAP and process expertise. Our core competency is SAP consulting for companies in the automotive supply industry, the chemical sector, the food industry, the discrete manufacturing industry, and commerce, in addition to business process consulting in the finance and controlling sector, and in production and logistics. We also have considerable expertise in project planning, project coordination and project management, including project risk management. We advise clients who operate internationally on their SAP projects, both in Germany and abroad.
We regularly work with clients in contexts that involve interconnected technologies and cause-and-effect relationships. This is where we use our high level of experience to our advantage in successful consulting.
Our fields of activity are often international, so when a template is developed it needs to be tested immediately for its usability in this context. We work with the newest, most innovative technologies, in line with those of our clients. These clients want to be part of the conversation, as they have gained their own experiences, and have built up their own expertise. As regards quality, our solutions must be sustainable, gain acceptance from their users and be scalable.
Additionally, all our consultants have their own way of doing things when it comes to pooling people and technical issues or creating a constructive working atmosphere. Combining this individuality with the four aspects of quality leads to a level of creativity that has a positive impact on the content of our processes, on the project itself and on the higher-level processes.
Do you think responsibility and dedication are fun? Are your thoughts and actions characterized by a holistic approach? Does your definition of consultancy include sharing our clients' interests? As a consultancy firm, our core competency at Dialog is process-oriented project work. We support and consult companies who are well-known throughout the world with the management, coordination, and implementation of SAP projects. Our motto is: "A team doesn't just work together; they also think together". If you think these working conditions sound fun and they've sparked your interest, then we should talk! Why not start by going to our homepage and having a look at our careers page. You'll find comments from members of our team.
On the one hand, a high level of autonomy is important to our team members. If you join our team, you can decide on your own working routine, provided it's in agreement with the clients and in line with project cycles. This is true for working hours, vacation days and much more.
On the other hand, all our team members are team players and support each other. This has led to enormous growth in expertise in a short space of time through in-depth exchanging of knowledge und mutual support. We frequently work on new issues within the company and communicate the results to everyone.
As a result of these factors, salary development is individual to each person, and is supplemented by a profit-sharing bonus, dependent on the company's success. Part-time work options are just as important a topic to us as the individual development of key activities in the overall context of our services at Dialog.
Find out more on our careerpage.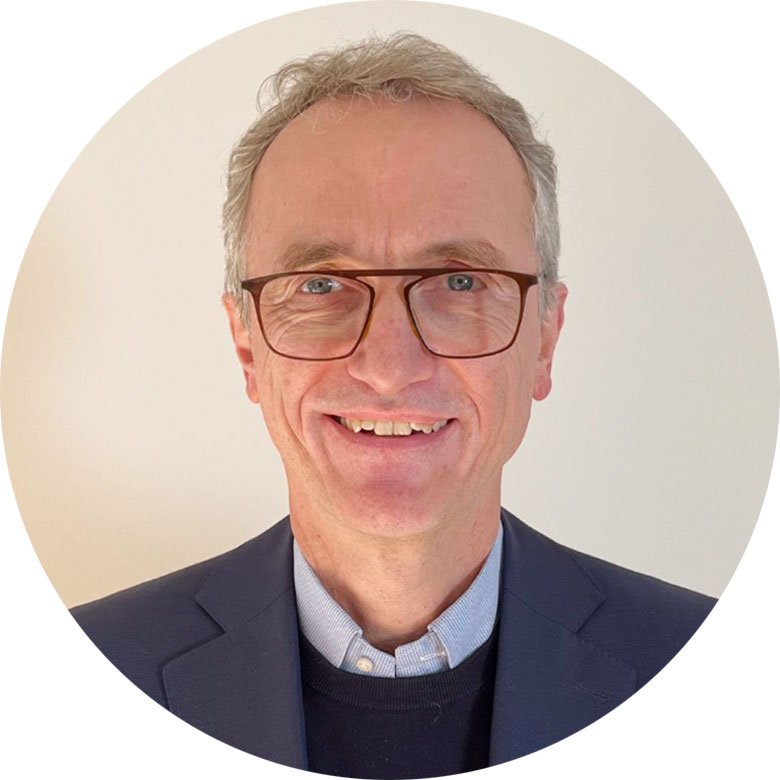 "It's consulting attitude that counts!"
Bertram, Managing Director Dialog
KiM GmbH was founded in 1998 in St. Wendel, Germany. Over the years, the company has evolved from a design office to an IT service provider with an in-house software technology product called CADClick®. The focus of our business is 3D product configurators, as well as digital product catalogs for the manufacturers of components with many different variants.
We at KiM GmbH are IT service providers and specialists for configurators and 3D visualizations of component parts that come in different variants, as well as assembly groups in 2D and 3D product catalogs. We also provide our clients with innovative communication solutions such as interactive videos, 3D animations or virtual and augmented reality applications. To bring our clients' user experience to the next level, our 3D configurators and product catalogs have a modern UX/UI design.
Our team of about 50 people is made up of engineers/technicians and IT specialists, and our head office is in St. Wendel. Some of our co-workers can be found in Saarbrücken or Augsburg. We're very proud of our top-class client base. This includes renowned international firms such as Adolf Würth GmbH & Co. KG, Hörmann KG, Siemens AG and fischerwerke.
Our staff lie at the heart of our activities, so we think it's very important to make sure that our staff have a good work-life balance, and that their careers are compatible with family life. This is why we allow you to choose your own working hours. Our flat hierarchies give you the space to come up with new ideas and the chance to take advantage of development opportunities. It's not only your team leaders and co-workers who you can come to with all kinds of questions, but also our managing director who's always happy to offer you some friendly advice.
Together with your team, you can set realistic goals both for yourself and for the team. Your personal career development is continuously and actively encouraged by our global and local heads of department. Our extraordinary office is located inside former French military barracks and is equipped with state-of-the-art technology. We have regular events, and we even have lunch together once a week, which strengthens our team spirit.
We're looking for you! Are you tech-savvy, enthusiastic, ambitious and motivated? Then this is the place for you!
We're always looking for software developers to come and work for us full time or as student trainees. Just have a look at our careers page and find out about our current vacancies. We're looking forward to hearing from you!
flexible working hours for independent work and optimal balance between family and career
remote working possible
professional development
weekly lunch together
contribution towards childcare costs
additional contribution towards private pension scheme
capital-forming benefits, monthly tax-free fringe benefits
joint activities such as company parties, company outings
an ergonomic workplace with modern equipment
free fruit, water, tea and coffee
free parking right in front of the office building – first come first served
Find out more on our website.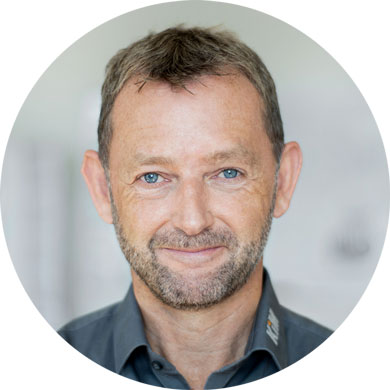 "We don't just focus on our clients, but also on our staff. We live and organize our company structure according to the values that we collectively defined. Both your team targets and your personal target agreements matter. Join us, and you can realize your full potential even if you have a family. Working on exciting and challenging projects for international companies as part of an easy-going yet ambitious team will become part of your everyday working life. If that sounds good, then apply for a job with us, quick!"
Achim, Managing Director KiM
Our company OSCO GmbH is based in Mannheim, was founded in 1996 and is a consultancy and software firm specializing in SAP products with a particular focus on the manufacturing and process industry. We provide customer-specific, practice-oriented business processes in SAP that are compliant with production. Depending on the client project, we also deploy our own preconfigured solutions that are developed in SAP R/3 and/or SAP WebAS environments. In particular, these include solutions for material-related master data (master data generation), manufacturing planning, material flow, distribution, quality assurance and data migration for master data and transaction data.
Our clients include renowned companies such as the Heimbach Group, the Friedhelm Loh Group, the Wuppermann Group and the Schäfer Group with their EMW Steel Service Center.
We're a mixed team of software developers and consultants and have been part of the ORBIS Group since 2012. We help our clients to optimize their processes in a way that is individually tailored to their needs, using solutions for the steel industries and similar sectors, some of which we developed in SAP ourselves. Good communication with our clients is especially important to us. Our software solutions can be used to support detailed planning, shop floor control, completion confirmation with ORBIS MES, scanning, variant configuration, and contract management for purchasing and sales. We work using agile project management, which makes us stand out in today's society.
The sense of family among our team, obviously! Team spirit is very important to us. We laugh, have fun, and always help each other out. We don't sweep conflicts under the carpet, but instead resolve them. Thanks to our flat hierarchies, everyone has the opportunity to bring new ideas to the table. We don't throw anyone in at the deep end. You'll have a mentor to support you from day one. We're also always happy to talk about professional development opportunities.
You should come and see for yourself, and get to know us a bit better in an interview.
You, of course! You've probably seen this statement everywhere though, so we want to convince you that a job at OSCO GmbH is your best option.
You won't just be working with a great team from day one and have a mentor throughout your onboarding phase, but you'll also have real career advancement opportunities, and you can take full advantage of various benefits provided by our parent company, ORBIS SE. If you live a bit further away from us, we're sure you won't mind having the option to work remotely. If you live nearby, you'll be treated to hot and cold drinks in our offices, as well as your own working space and, of course, a lot of fun with your team.
All you need is knowledge in the MM, QM, SD and PP SAP modules or experience as a developer. You should also be team player. Business operations take center stage, so you should also have an inquisitive mind regarding everything relating to your module.
We're looking forward to hearing from you!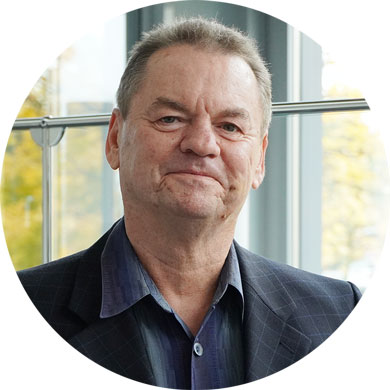 "Our success is sharing our knowledge."
Wolfgang, Managing Director OSCO
Quinso is a boutique consultancy located in the Netherlands specializing in sustainable supply chain solutions. As part of the international ORBIS family, we offer the full suite of SAP solutions.
For Quinso, continuity in business is about smart solutions for generations to come. As a boutique consultancy, we specialize in sustainable supply chain solutions. From business consulting to implementation, Quinso transforms supply chains and often goes beyond. We know our stuff, using it to deliver quality in solutions. We go beyond, by building lasting partnerships with our customers, driven by their success and a better society as a whole. When it comes to solving complex business puzzles, we don't stop until it's done.
For us, continuity in business is about smart solutions for generations to come. That is why we pass on our knowledge and expertise to strengthen individuals, organizations, and their ecosystems. Connected as friends, we work and play hard in a safe environment where people thrive and can count on each other.
We enthuse our customers to embrace progress by discovering what they need and then showing them the way. We are excited by improvements, both small and large. Technological innovations inspire us to think outside the box. That's how we set the bar high for efficient and sustainable business processes.
We don't just tick all the boxes, we exceed expectations. We are driven by the success of our customers and a better society. That's why, in our role as trusted advisers, our honesty and independence are incredibly important to us. We aim to build lasting partnerships. As T-shaped professionals, we combine a broad knowledge of the manufacturing industry with a superior understanding of supply chain matters.
As our business evolves, we strive to maintain our entrepreneurial spirit. We keep our distance from pointless procedures and do what is necessary and practical. Today's tech solutions might be outdated tomorrow. That's why we quickly adapt to the context in which we operate and drive the transformation from within. This requires us to roll up our sleeves, help each other out and go the extra mile.
Enthusiastic and driven people who want to be the best they can be for our customers and are able to operate both independently and in a team with a focus on project goals. People who share the Quinso core values.
Being part of a close-knit team that works together on innovative projects with international possibilities. Quinso offers an attractive set of benefits and annual social events organized by colleagues for their coworkers.
Learn more about career opportunities at Quinso.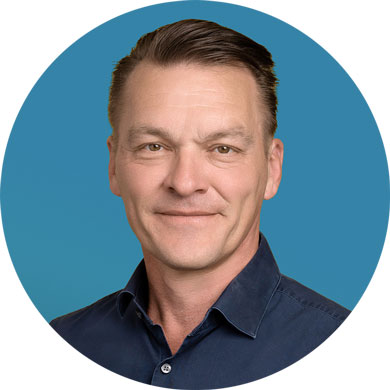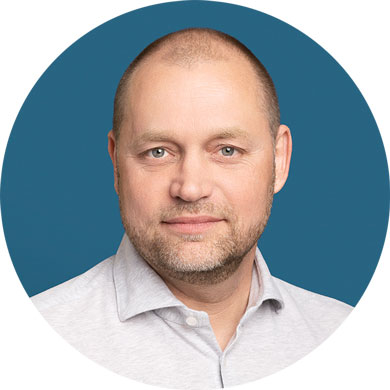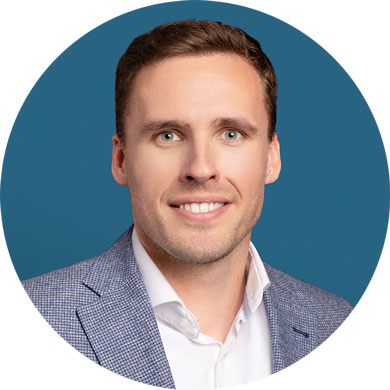 "We strongly believe in our core values empowering the team to excel for our customers. Quinso offers a workplace where quality, passion, teamwork and last but not least fun are key elements."
Jan, Dick & Rogier (from left), Leadership Team Quinso
Do you have any more questions?
Feel free to check us out on social media or send us an email. We look forward to hearing from you!