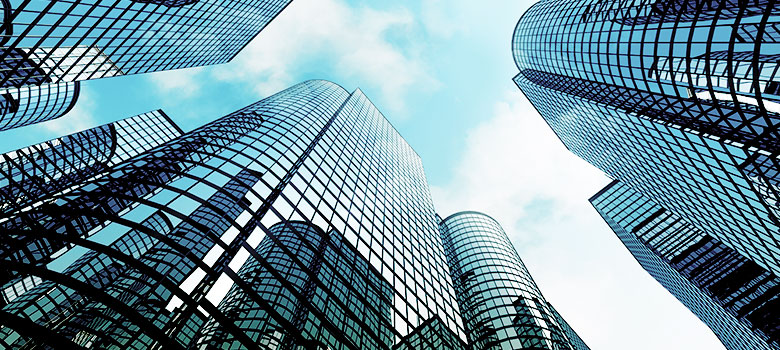 Your SAP operations are safe in our hands!
SAP Managed Services – your SAP operations are secure with ORBIS
What is SAP Managed Services?
IT environments must be administered and managed at all times. Smooth and high-performance operation of SAP systems is indispensable for your company! As a result, they need to be regularly monitored, serviced, and consistently developed.
To keep internal overhead as low as possible and to ease the burden on IT resources, it makes sense to put SAP environment operations in the hands of the appropriate experts and partners. As a result, your IT employees can focus on internal core business processes, consistently ensuring smooth operation.
ORBIS offers SAP Operations Services that can be used either as a complement or a full-fledged alternative to your own operations. By using services that are flexibly scalable, customizable, modular and tailored to your needs, you can take advantage of professional lifecycle management of your SAP landscape. Our experienced operations specialists manage your SAP environment whether it is on-premise or in the cloud.
From Management (mechanical (security) monitoring, active performance management) to Operating (remote/on-site administration, personnel representation, security management, user management, permissions and access management) and even Maintenance (release management, patch management, capacity management and system optimization) – we are your partner for a complete service suite for your SAP environment.
Benefits of a managed SAP operation: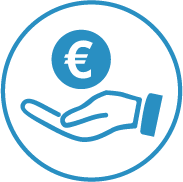 Cost savings and increased transparency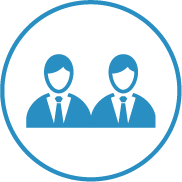 Reduced employee workload and increased flexibility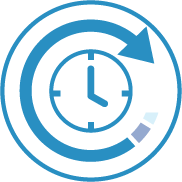 Professional
lifecycle management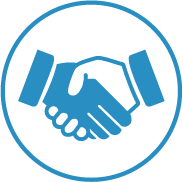 Personalized
service
Managed Services in the ORBIS Group
How is the ORBIS Group's service portfolio for Managed Services with SAP and what do we offer our customers? Karsten Schulz and Kai Huhn will discuss it and show the options that are available for companies in managed services for SAP.
This video is only available in German with English subtitles.
Our SAP support offering for you!
We assist you with our Support and Service Desk! You can count on ORBIS Service.
SAP systems in your company need to run securely and smoothly on a continuous basis. Every software has technical malfunctions. As such, guaranteed service with fast response and resolution times to timely process faults is indispensable for your operations. ORBIS delivers fast, simple, and expert support that uses only Service Managers in Germany and does not use offshore resources.
Hotline packages for your individual service needs
Our Hotline packages provide you with guaranteed services, and you can take advantage of top-level availability and consistent on-call service 365 days a year. Discover our Service Level for your secure SAP operations:
Silver Package
Service hours: Mon - Fri 8:00 a.m. – 6:00 p.m.
4 hours response time
Customer portal
Monthly service report
Gold Package
Service hours: Mon - Fri 6:00 a.m. – 10:00 p.m.
4 hours response time
Customer portal
Monthly service report
Platinum Package
Service hours: 24/7
2 hours response time
Customer portal
Monthly service report
On-call 24/7
Managed Service Offering by ORBIS
Would you rather not run your SAP systems in-house? That's not a problem! We are happy to run your systems in the Microsoft Azure or in the private cloud.
SAP on Azure allows you to securely and efficiently migrate your IT landscape into the cloud. As a result, the combination of both worlds (SAP and Microsoft) can be a major opportunity for companies.
With the Azure Platform, Microsoft delivers an optimum solution for cloud operation, even for complex SAP environments. In disruptive times like these and in the age of digital transformation, adequate company stability and the flexibility to quickly respond to new challenges plays an increasingly greater role. As a result, cloud systems are becoming increasingly important.
Azure offers you the greatest flexibility and scalability and future-proof development. By replacing environments that are hosted on-premise, you reduce IT costs over the long term by switching to a usage-based model. In addition, SAP on Azure is globally available and thereby boosts innovation and productivity in your company. Thanks to ongoing development of cloud services, you are always up-to-date and do not need to use any old hardware. Our Azure experts deliver holistic assistance with a SAP infrastructure migration into the cloud – from the first workshop to technical support and even fully managed operations!
An overview of the advantages of SAP on Azure:
Flexible operating model
Does not depend on merely one operator
Simplified and fast migration
Global availability
Pay-per-use principle and needs-oriented cost structure
Hybrid cloud scenarios
SAP Hosting in the private cloud
Besides the public cloud, the private cloud proves to be an even better tailored solution in cloud hosting. Using customized operating concepts, we run SAP solutions upon request in our proprietary data centers in ultra-secure buildings using state-of-the-art technology at two locations in Frankfurt. Apart from all requirements such as general security, protection from elemental damage, access checks, fire protection, and environmental management, they also meet national legal data protection requirements.
An overview of the benefits of hosting in the private cloud:
High-availability, stable operation of SAP systems
Complies with security and compliance requirements thanks to regular maintenance
Reduced operating costs
Easy and flexible scaling
Discover new potential for your business with ORBIS
As an IT service provider and SAP partner with years of experience, we at ORBIS are your partner for Managed SAP Services. We are clearly focused on the customer, and we provide them with our SAP know-how and the best solution using customized consulting that is tailored to the company's particular requirements and the business processes. So our SAP consultants will fully assist you on your customized path.
If necessary, ORBIS also handles SAP Basis supervision for efficient operation. You can find more information under SAP S/4HANA. Would you like to increase your system security and reliably administer permissions? Our experts find optimum solutions for your SAP Security.
Feel free to contact us and talk to us about your SAP system landscapes and systems – with us, you leave your business in the best hands.
Would you like more information or a no-obligation initial consultation?