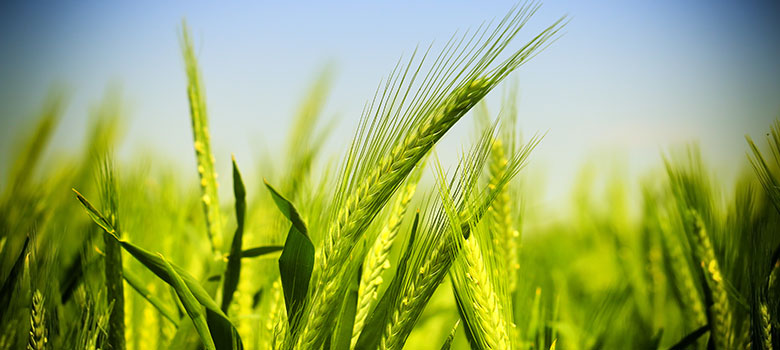 SAP Variant Configuration
SAP Variant Configuration – fast and individual
In today's digital world, variant configuration is just as individual as our customers. Different variants with different features and characteristics require comprehensive processes for a flexible variant configuration.
Would you like to retain an overview of the diversity of variants of your product despite high complexity? If so, control your variant management with the LO-VC Variant Configurator in your SAP ERP system.
The SAP LO-VC Variant Configurator enables the configuration of a complex and varied range of products - fully integrated into SAP ERP across engineering, sales, cost calculation, planning and manufacturing. SAP Variant Management allows you to bundle the complexity of your process in order to offer your customers a high diversity of variants. Consequently, it is important that all variants with the associated information can be easily mapped in dynamic bills of materials and routings by means of a variant configurator.
With S/4HANA, a new era in SAP Variant Configuration has begun: With the new solution, the recently-launched "Advanced Variant Configurator" (AVC), SAP is replacing the classic SAP ERP variant configurator LO-VC in the long term - the future for your variant management.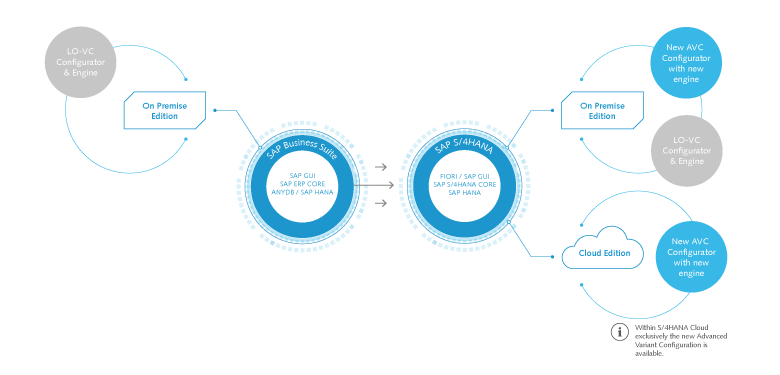 Using SAP S/4HANA to obtain a new Advanced Variant Configurator (AVC)
Are you already using variant configuration, and require support in the S/4HANA transition? Are you considering a switch to the new Advanced Variant Configurator (AVC)?
We prepare a S/4HANA Readiness Check for your existing VC model, answer frequently-asked questions and show you the innovations of variant configuration under S/4HANA - adapted to your variant management.
Our consultants work with you to draw up a suitable strategy for your variant management, and in doing so, create the conditions for the successful migration of your configuration models to AVC.
More options with the SAP Business Technology Platform (SAP BTP)
We offer our customers comprehensive consulting services for the seamless integration of your configurable products and solutions into the SAP Business Technology Platform (SAP BTP), formerly SAP Cloud Platform.

The "SAP Variant Configuration and Pricing (CPS)" Cloud Microservice allows pricing and configuration logic to be provided as a service in the cloud. This, in turn, allows the use of logic both in the SAP Cloud Application as well as in customer-specific and third-party applications. SAP CPQ (Configure Price Quote) represents an SAP application of this nature, with the help of which individual offers can be created in real time, even for product variants with a high degree of complexity.
SAP CPQ – Added Value for your Variant Configuration
If you are already using the SAP Variant Configuration and are interested in the use of SAP CPQ our consultants will be happy to present you the range of integration scenarios, which act as cloud-based solutions for simplifying and improving the sale of configurable products. In doing so, we follow the approach of using the product modeling environment for variant configuration in the backend to define the product model including the entire knowledge base. This allows you to use the variant model both in your back office as well as in your front office applications.
The combined use of the SAP configuration logic and SAP Pricing enables you to reduce lead times and avoid errors – a win-win situation for both customer and company. SAP CPQ is used in SAP Sales Cloud and SAP Commerce Cloud as an omni-channel application. This integration means you create a single data model for sales only, meaning you are using the same information over multiple channels, true to the motto "model once, configure everywhere".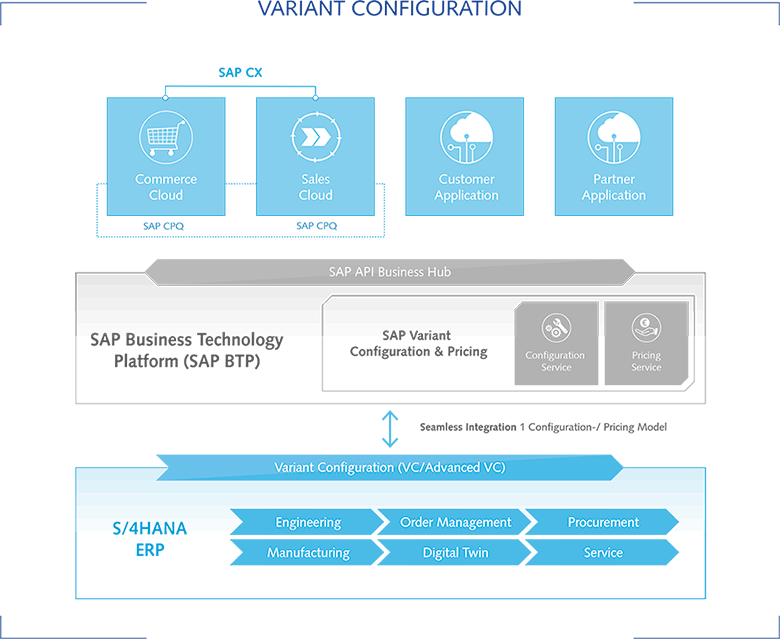 Our Consulting Approach to Variant Configuration
Whether it's the new "Advanced Variant Configurator" or variant configuration with SAP LO-VC - with our many years of professional expertise relating to the topic of variant management, we advise you with a holistic consulting approach in the digital future.
Are you planning the introduction of configurable products or an optimization or redesign project in your company? Or would you like to integrate your product variants from the bottom up through configuration into the SAP ERP system? We support you in the conception, structuring and modeling of your product and configuration processes based on the latest SAP functionality. As a strong partner, we reliably support your company throughout all project stages.
With the targeted range of education and training for you and your employees, we prepare your company in the best possible way for the tasks ahead and achieve a well-founded accumulation of expertise in the specialist field with our proven coaching approach.